Crossings Learns and Shares at Annual Spring Rug Meetings
Two Cerner Regional User Groups (RUGs) recently met for their annual spring meetings, to share knowledge and new ideas while networking with peers in the industry. Crossings Healthcare Solutions was there to learn, as well as to educate attendees on the details and benefits of some of its solutions.
Highlights from the Southeast RUG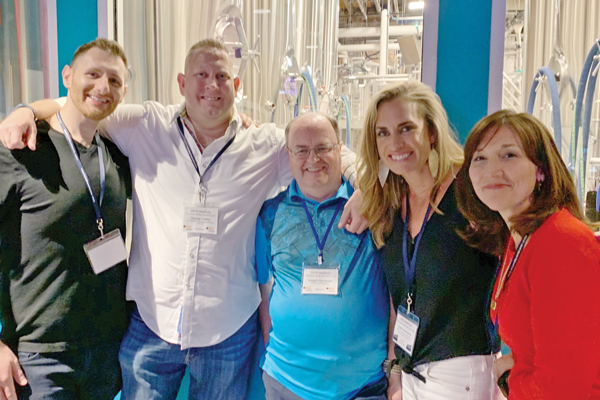 Approximately 200 individuals attended the meeting from April 9 to 12 at the TradeWinds Island Grand Resort in St. Pete Beach, Florida. Ori Lotan, MD, VP and CMIO of Universal Health Services (UHS) & Crossings Healthcare Solutions, facilitated two presentations.
"Improving the Quality of Physician Documentation in Real Time" detailed Crossings' Document Quality Review (DQR) solution, an automated decision-support tool within physician documentation that analyzes clinical notes and responds in real time. The tool also prompts physicians for clarifications only when there is high confidence for additional diagnosis to most accurately reflect severity of illness.
Dr. Lotan spotlighted the Crossings Opioid Advisor in his second presentation. Through the EHR, providers use the tool to document patient pain categories and the reason for prescribing opioid medication.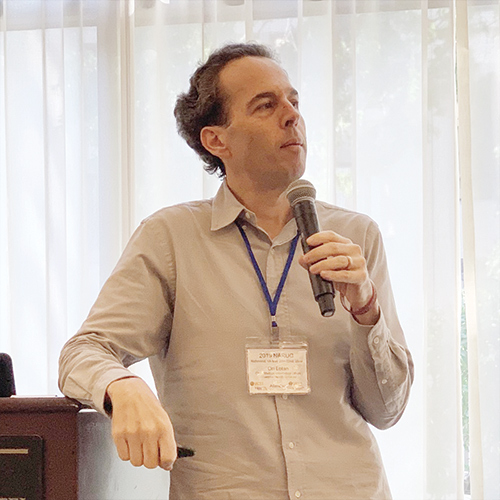 The Advisor's embedded clinical decision support can help providers maintain compliance with any state controlled substance law and regulations.
Highlights from the Northeast RUG
UHS Clinical Informaticist Robert Abda RN, BSN, MIS, presented "Parenteral Nutrition – An Interdisciplinary Ordering Approach." Attendees learned about Crossings' custom electronic Parenteral Nutrition Advisor that utilizes the Cerner electronic health record base design. The advisor provides context-aware clinical decision support with guardrails, accounts for age variations, accommodates interdisciplinary workflow and allows for seamless interfacing to third-party compounders, thereby promoting quality and patient safety.
"Real Time Patient Care Dashboard" was presented by UHS Senior Clinical Informaticist Sheree Whitley, BSN, RN. Whitley detailed this Mpage tool that can identify key quality and patient safety metrics and how to address compliance items in real time for improved patient care. Benefits include reductions in unnecessary care variations, standardized clinical workflow, just-in-time issue discovery and resolution, and more.
Learn more about our solutions >
For more information about our healthcare solutions, please call 610-994-2200 or email [email protected].