Meeting a Timely Need: The Crossings Opioid Advisor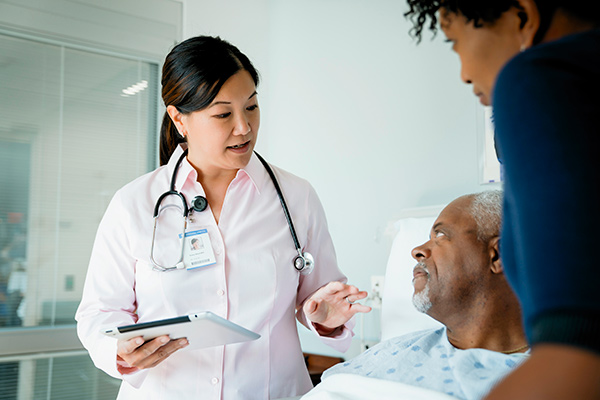 Crossings Healthcare Solutions created its Opioid Advisor tool on the Cerner platform in response to the nationwide opioid epidemic. Providers benefit from quick access to patient opioid prescription information, as well as clinical decision support that aligns with state regulations promoting safer care.
A Truly Deadly Dilemma
The Centers for Disease Control and Prevention (CDC) reports that more than 115 Americans die from opioid overdose each day. The CDC further estimates that the economic burden (including healthcare) of prescription opioid misuse in the U.S. exceeds $78 billion annually.
Hospitals, health systems and health professionals are crucial players in the fight against the prescription opioid epidemic. As such, certain states like Florida strictly mandate that providers must follow certain laws when prescribing opioids.
Increasingly, healthcare facilities are implementing technologies to play a role in curtailing this public health issue. Tools like Crossings' Opioid Advisor support providers in fulfilling their responsibility to help curb prescription opioid abuse and to maintain compliance with state laws.
Documentation and Clinical Decision Support Features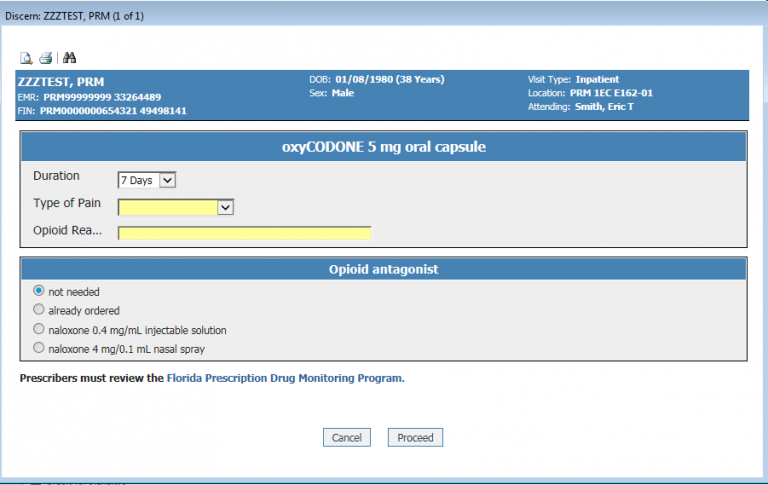 Through the EHR, providers can use the Opioid Advisor to document a patient's pain category (acute pain, acute pain exception, chronic pain) and the reason for prescribing opioid medication. The Advisor's embedded clinical decision support ensures prescribing providers maintain compliance with any state controlled substance law and regulations.
The Crossings Opioid Advisor is currently implemented at Universal Health Services (UHS) acute care facilities in Florida, including Manatee Memorial Hospital, Wellington Regional Medical Center and Lakewood Ranch Medical Center.
Learn how UHS hospitals are successfully using the Crossings Healthcare Solutions developed Opioid Advisor on the Cerner platform >
To request a demo, please contact Susan Armbruster at [email protected].