Crossings Debuts Table of Contents (TOC) 2.0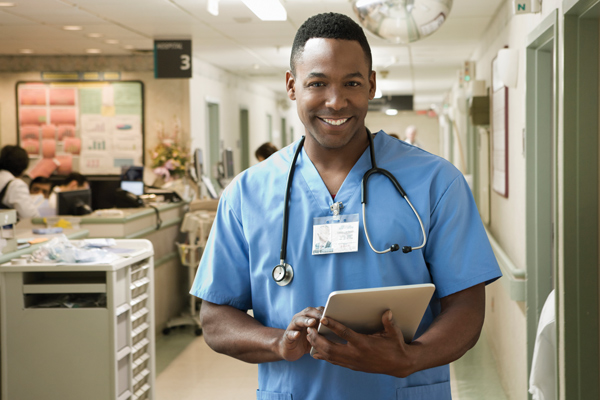 Crossings Healthcare Solutions continually improves and enhances its catalog of tools in order to exceed the evolving needs of users.
The new Table of Contents (TOC 2.0) launched in the Fall of 2018. Building upon the original tool, the TOC 2.0 is designed for use within all patient charts within Cerner's PowerChart, FirstNet and SurgiNet solutions.
Why the change?
The Crossings development team saw opportunities to further enhance and simplify navigation while embedding advanced passive alerts. The goal was to augment the usability and functionality of the current TOC for more efficient patient care and to enhance the end-user experience. The new solution turns the TOC into a usable tool giving clinicians more real-time visibility of changes in patient status.
What's new?
The TOC 2.0 builds upon the features of the original TOC, but includes a new look. However, that is just the start. The Table of Contents 2.0 is divided into two sections. The first section, aptly titled 'Links,' mimics the original tool, presenting similar clinical information. The second section, titled 'Notifications,' is brand new. This section heads up two subsections: 'To Do's' (actionable task alerts) and 'FYI's.
"The purpose of the two sections was to give the users easy access to things within the chart," says Jessica Martin, Universal Health Services, Inc. (UHS) Application Analyst II, IS Clinical Documentation. "We wanted to eliminate the amount of digging they were doing and help make the bigger actions and FYI's face up. Users felt like they were getting lost within the chart."
Through the enhanced tool, clinicians are aligned to one of five views, (RN, MD, DBA, LITE, and PHARMACY) depending on their roles. The selected view determines which actionable items and FYI's users see on the Table of Contents. The new Notification Section enables clinicians to access real-time data to help them quickly address patient needs to improve care. The To Do's notifications generate if the patient qualifies for specific measures. These items indicate actions from the clinician and are flexed by clinical role. They are color-coded based on whether the item is a warning or an alert.
The FYI icons appear if the patient qualifies for any of the "FYI" measures. These notifications may include patients with visitation restrictions, refused orders or information on patient language barriers and other issues that can affect clinical decision making.
Early success
UHS is one of the nation's largest hospital management companies, has more than 350 acute care hospitals, behavioral health facilities and ambulatory centers across the U.S., Puerto Rico and the U.K. UHS facilities are now using the TOC 2.0. "The facilities are minimizing the amount of time they are in the chart and the important information they need to see is face up, which helps with patient safety," says Martin. "Education was key in this implementation, and determining what was the best workflow and look for users is where we spent a lot of our time and focus."
The new notifications include:
Visitor Status
Order Status
Necessity of an IOPOC
Communication Barriers
Medication Reconciliation upon Admission
Missing Documentation of Med HX or Home Meds
Preferred Pharmacy
Pregnancy Status
TOC 2.0 is now available. Learn more about Table of Contents >