HISTalk Showcases Success of Electronic Physician Documentation Solution Rollout
The popular industry blog featured insights on the project that reduced transcription costs by $3 million per year
Ori Lotan, MD, CMIO of Universal Health Services and Crossings Healthcare Solutions, recently presentedA CMIO's Perspective on the Successful 26 Hospital Rollout of Electronic Physician Documentation on HISTalk. Dr. Lotan shared many of the tools and optimizations that UHS and Crossings Healthcare Solutions developed to roll out Cerner Millennium's Dynamic Documentation. The enhanced Cerner solution is being used by 6,000 active medical staff members across 26 acute care hospitals, 95 percent of whom are independent practitioners who also work in facilities with competitive solutions.
Leveraging MPage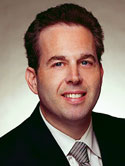 UHS's clinical informatics team used Cerner's MPage development toolkit to improve the usability, efficiency, communications capability and quality metric performance of Dynamic Documentation and embed clinical decision support. They utilize the Nuance Communications' cloud-based speech recognition product for the narrative bookends of physician notes.
The successful initiative achieved the following results:
75% voluntary adoption of Crossings' Enhanced Dynamic Documentation at enterprise level
$3 million/year transcription cost reduction
75% physician satisfaction with the Electronic Medical Record, the highest category in a recent survey of providers
Any organization actively using the Cerner Dynamic Documentation platform for Physician Documentation or considering kicking off a project for electronic Physician Documentation is a candidate for this cost-saving and quality improving initiative.
For more information on rolling out Dynamic Documentation to initial users and/or migrating physicians from the Powernote or Clinical Notes platform, contact us today.